Sydney Wedding Music
Professional musicians for weddings and events
Sydney Wedding Music provides Sydney's leading jazz and Classical musicians for wedding ceremonies and
receptions as well as corporate functions and events of all sizes. They service all of Sydney as well as nearby
wedding destinations such as the Blue Mountains, Hunter Valley and the Southern Highlands.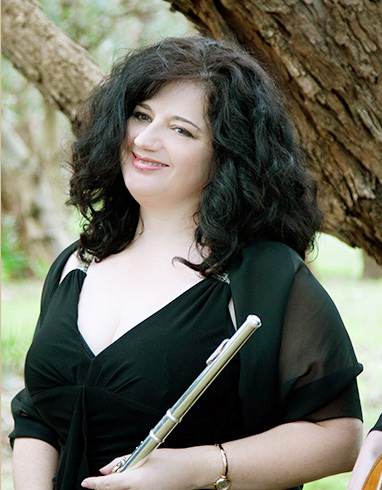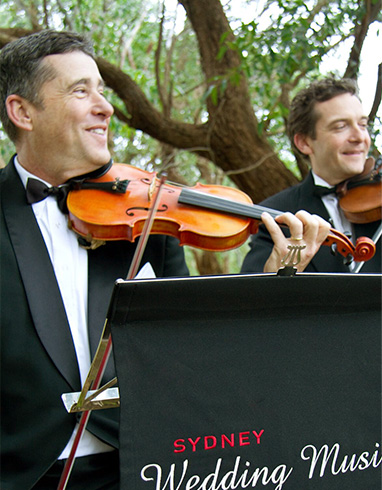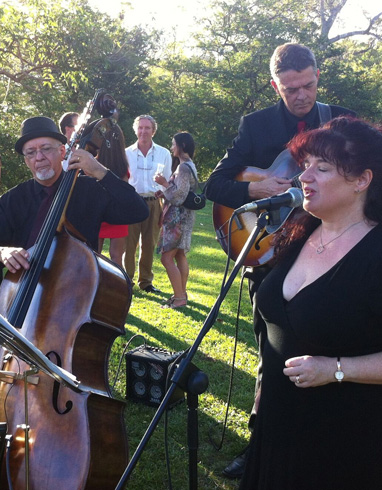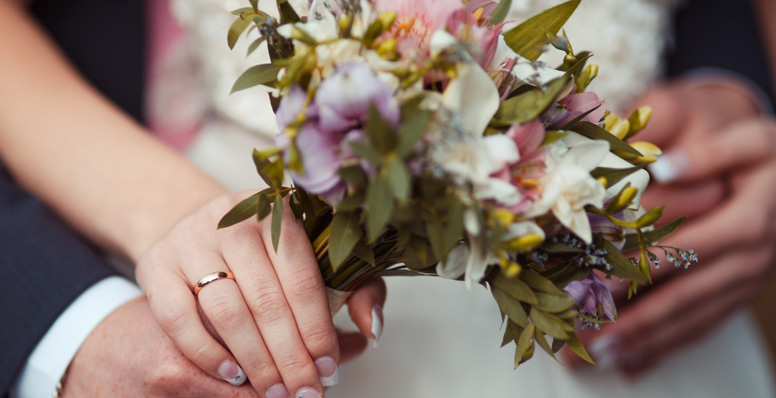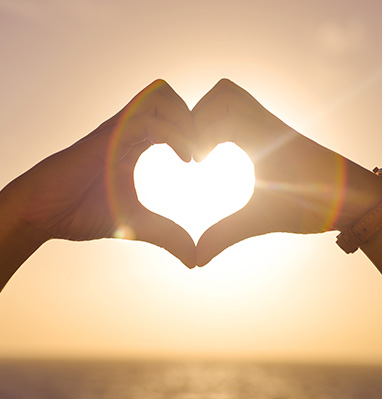 Sydney Wedding Music offers a personalised wedding music service at a realistic price. The manager Jane Hart will work with you personally to ensure the music is just right for your wedding or function. She is not an agent, but a talented flautist, jazz vocalist, arranger and manager who has experience performing at hundreds of weddings and functions. Let Sydney Wedding Music add a personal touch to your wedding – if your special song is not on our song lists we can arrange it for you.
Sydney Wedding Music's highly talented and versatile musicians can play a large variety of classical, jazz and popular music so you can book one group to play from when your guests arrive right through to your bridal waltz and dancing at your reception. The size of the group can be tailored to your taste and budget, from small intimate Classical and jazz duos and trios a swinging jazz band, or a string quartet to a mini string orchestra. If you'd like to mix it up a bit and have more than one group, Jane can provide you with a personalised wedding music package, especially designed for you
By booking with Sydney Wedding Music you are choosing the best available wedding
music in the industry. In fact, we are so confident you will be happy with our service
that we offer a money back guarantee: our musicians will be punctual, polished and
professional or your money back.

Our Music
Sydney Society Strings
Canon
Gabriel's Oboe (live)
Spring
Fireworks Music
Jane Hart Trio
If I Were a Bell
Paper Moon
My Funny Valentine
Girl From Ipanema

Testimonials
Hi Jane,

Hope you are well. I just wanted to say a huge THANK YOU for the outstanding service and music you provided for my wedding.. Everyone kept talking about how classy and superb the string quartet was and especially when I was walking down the aisle, brought a tear to my eye… Everything was perfect, I definitely will be recommending you to family and friends… Once again, thank you so much for everything Jane..

Dear Jane,

Thank you and the other two performers in the Jane Hart trio for performing at our ceremony and reception. We are still amazed at how versatile you are – playing classical at our ceremony & jazz and contemporary pieces at our reception. The music was
wonderful. You all are tremendous musicians.

We wish to especially thank you for performing At Last by Etta James for our first dance. We had rehearsed a dance to this music but with all our nerves, we fumbled in a few places and you were a great help by finishing the music for us. No one suspected a thing and we managed to look relatively graceful!!

Thank you again for your wonderful performances and also for all the help you gave us before the wedding with music selections. Your emails were a great comfort at some stressful times.

Attached are some pictures my guests took of your group. We thought you might like.

PS: – I will certainly be recommending you to any of my friends who are getting married and should anyone wish to have
a recommendation, I would be more than happy for you to provide my mobile number (number removed) for them to call. X Ilja

Hi Jane,

It's been a few weeks now but i just wanted to say thanks once again to you and Sydney Wedding Music for your wonderful performance at our wedding ceremony back in August. Everyone still raves on how beautiful you guys sounded. Having the trio with the flute was AMAZING, i still remember the Pachelbel's Canon and Ave Maria and how great they sounded. Please pass on our
gratitude to the other members of your musical trio that played at our ceremony.
You were so professional from the very early stages of our wedding planning and we knew we didn't have to worry about a thing on the day with you in charge. And even though you hadn't played with Jessica, our vocalist, prior to our wedding i think it was
amazing how great you combined with her. Our wedding photographer has just given us our photos on disc so i thought i would share some with you – hope you like them! I can't wait till we get our wedding video so we can hear you guys again!!